This was a project completed as part of my BSc in Audio Production.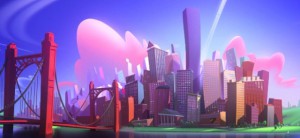 It is a demonstration of sound design and music for animations in surround. Of course, the mix of this video has been down-sampled to stereo for youtube.
Sound, music and implementation by Thomas Walravens, Jeremy Jee & Ivan Rodriguez.
Life is beautiful has been directed by Ben Brand, and made with support of Caviar Amsterdam, animation studio Fube, the dutch filmfund and the NTR.
Official one: https://vimeo.com/76127035