This web site was a project completed as part of my MA in Applied Sound for Interactive Media.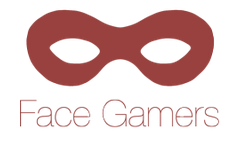 Face Gamers is a video game company that attempts to provide original products. The spirit of Face Gamers consists on allowing players to modify the content of their game. In this way, players directly contribute to the artistic aspect of initial products in order to develop personal ones that will reflect their own creativity.
For the moment, our modest team is still working on the development of these customisable games. Nevertheless, we are proud to announce the imminent arrival of "Face Games".
Download the free demo here: